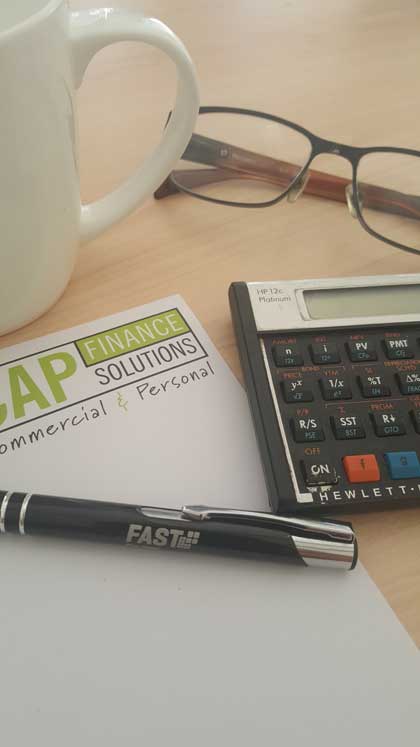 Business Loans at Home Loan Rates.
Why pay more for a loan just because it is called a Business Loan? The major banks charge a premium for a "Business Loan".
We have bank sources of finance at low, Home Loan rates where Residential security is available.
Business Finance can be a minefield as there are numerous alternatives available.  The banks only tend to see a transaction from their perspective.  Each bank has its own formal guidelines, procedures and products.
Every bank gets the customer to fit what best suits the rigid structure of the products that they have to offer, although they all have something a little different to offer.  We are able to work with the banks and other financiers to structure the right transaction for the benefit of the borrower.
When conducting a business review we are always able to identify at least one of the following improvements for the benefit of the customer.
 Savings in interest rates, fees and repayments.
 Borrow additional funds using the same security.
 Longer interest only terms.
 More efficient loans structure for tax effective savings.
 A mix of fixed and variable interest rate loans structured for future requirements.
We provide solutions using the following products:
Specialist Areas
Franchise Finance (Includes a list of available franchises)
Caravan Park Finance
Borrowing in Superannuation
Buying a Business – Tips
Business Loans/Lines of Credit
Business Loans are usually secured with a mortgage over residential property, commercial property or the assets of your business.  The interest rate will vary depending on the type of security provided.
It is important to structure the loans correctly to minimise the total interest paid by choosing products carefully and linking the product to the correct security and pricing.  For example, we recommend that longer term loans be linked to residential security while overdrafts be linked to the security of your business assets.
Banks usually charge a premium for a business loan however there are alternatives.
Business Loans at Home Loan Rates
Why pay more for a loan just because it is called a business loan?
We have sources of finance at close to home loan rates where residential security is available.
Why not enquire now about refinancing your business loan! Article
Portfolio Loans
This flexible line of credit lets you combine your personal and investment finances into one convenient home loan. Create up to ten sub-accounts under a single loan facility and access your equity as you pay off your home.
Overdrafts
This is a convenient form of finance that allows a business to access funds up to a predetermined limit.  It is ideal for funding the day to day requirements of a business.  It has cheque book access and usually internet banking is also attached.  An overdraft is good for businesses with seasonal fluctuations or short term working capital requirements.
Overdrafts usually come with a higher interest rate than Business Loans however if used correctly, the total amount of interest expense can actually be less than a fully drawn business loan at a lower rate.
One downside of overdrafts is that they do not necessarily grow as the business grows.  They are limited by the value of the property securing the facility.
Low Documentation Loans
Low Documentation, or Low Doc Loans require very little income documentation to secure approval. The less documentation you provide, the higher the interest rate on the loan is likely to be.  They are ideal for self-employed borrowers who are at the initial growing stage of the business.
Invoice/Factoring or Cash Flow Finance
Cash flow finance provides a business with access to funds tied up in outstanding invoices.  This allows you to continue meeting your working capital requirements in periods of fluctuating or irregular cash flow.
Instead of waiting 60 to 90 days for your customers to pay your invoices, you can gain access to up to 85% of your invoice value within 24 hours.
The outstanding value of your invoices acts as security so often there is no need to use property or stock to secure a cash flow finance facility. This funding is great for a growing business because your funding will grow in line with your growing sales.
You still retain full responsibility of collecting the payment from your customer.  Your customer would never know you have used invoice finance to assist your cashflow.