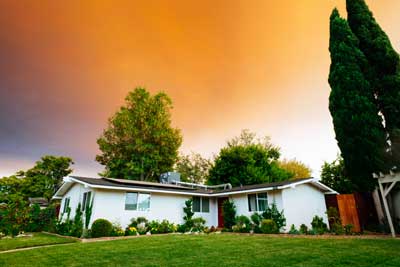 The right loan for you.
We will assess your situation and help you select the right loan from a range of banks based on factors including:-
Interest rates and fees.
Whether it is a Home Loan or Investment Property Loan.
Your affordability. What is the maximum loan you can get from each bank.
Your future requirements and your lifestyle. Eg. Some banks do not offer Interest Only for particular applicants.
We provide a personal assessment that is a fast and accurate comparison of suitable Home and Investment Property Loans from a large range of lenders including local and international banks, building societies, credit unions and specialist lenders.
Following are some loan alternatives that we will discuss with you.
Variable Rate Loan
Standard Variable Rate Home Loans are the most popular type of loan in Australia because of their flexibility. The interest rate fluctuates over time depending on the Reserve Bank's interest rate and the bank's interest rate settings.
Most of these loans allow you to make additional payments that are available to be redrawn later.
Discounted Variable Rate Loan
Most banks will have a Professional package, Advantage package, or something similar where for larger loans and the payment of an annual fee, you can obtain a discount on the Standard Variable rate. We have access to these products which do not have to be applied for directly through the bank.
Fixed Rate Loan
Fixed rate home loans have an interest rate and loan repayments which are fixed for a set term. If you require certainty of repayments, a fixed rate loan will suit you. At the end of a fixed term, the loan will convert to a standard variable rate home loan, unless you have negotiated something different with your bank.
Fixed rate loans are subject to penalties for early repayment when market interest rates fall.
Low Deposit Loan
We can obtain loans with deposits as little as 10%.
A 90% loan with Lenders Mortgage Insurance capitalised into the loan will be suitable if you have a small deposit.
These loans are ideal for first home owners.
Interest Only Loan
Suitable mainly for Investment Property Loans.
A good strategy is to reduce personal, non tax-deductible debt as the first priority and maintain tax deductible commitments with Interest Only repayments.
Always seek advice from your accountant on investment and taxation rules for your situation prior to making a decision on investment methods.
Combination/Split Loan or Portfolio Loan
Combination or Split loans enable you to take part of your loan as a Variable rate and the remaining portion as a Fixed rate loan.
Use this loan to take advantage of the flexibility of variable rate loans and the certainty of fixed rate loan repayments.
Combination/split loans are ideal if you want some repayment certainty and also the option to make additional repayments to reduce your loan balance.
A Portfolio Loan with up to ten sub accounts is also available.
Equity Loan and Line of Credit loan
A Line of Credit or Equity Loan is usually secured by a residential property and allows you to withdraw funds up to a set limit at any time.
Generally a line of credit is an interest only loan. Investors often use this type of loan, particularly when expanding a property portfolio or share trading.
Interest rates are usually higher than for a Variable Loan.
In most cases, a low transaction fee Variable Loan with redraw will be a better alternative.
Low Documentation Loan
Low Documentation, or Lo Doc Loans require very little income documentation and verification to secure approval.
The less documentation you provide, the higher the interest rate on the loan is likely to be.
These are ideal for self-employed borrowers who have not yet completed their most recent financial reports and Income Tax Returns.